Worship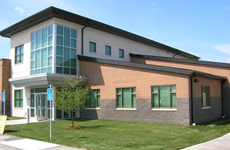 Worship Services
Sundays 10am
Complimentary Bagels & Coffee
Location
14601 Hayes Road, Apple Valley, MN 55124   map
(Apple Valley Senior Center)
We have the unique opportunity to gather each week to worship and respond to a great and worthy God. We get the chance to pause from the chaos of life, praise God through singing, pray in community, reflect on what God speaks through the Bible, respond through the power of the Spirit and connect to others through authentic relationship. We would love for you to join us.
Our goal when we gather:
· Pause from our hectic lives
· Praise God for sending Jesus as our example, savior and sacrifice
· Pray to the one true God
· Reflect on what God stills speaks through the Bible
· Respond through the power of the Holy Spirit
· Connect with one another through authentic relationships
What to Expect
Our 75-minute Sunday services open with singing worship and praise songs. After opening worship, children and middle school students are dismissed to their classes while we continue worship through the giving of our offerings. The pastor gives a 30-40 minute message (click here for the current series) and we close with song and prayer. Once a month we celebrate communion together.