Weekly Announcements
July 26, 2017

The LORD appeared to us in the past, saying: "I have loved you with an everlasting love; I have drawn you with unfailing kindness."
Jeremiah 31:3 NIV




My favorite worship song is "Oh how he loves us" by David Crowder band. I love it because it's a great reminder of the fact that Jesus loves us so much. There have been seasons in my life where I really needed to be reminded of how incredibly loved I was by Jesus.

Those of you who know me well know or have heard me share my testimony know that my dad wasn't in the picture very much when I was a kid. My mom wasn't always a stable caretaker either so I spent some time in foster care during my childhood. When you spend time in foster care because your parents can't or won't take care of you and your siblings, it's incredibly important to be reminded just how much you are loved. When everyone else walked out on me during that time, God didn't.

Here's a sample of the lyrics:

He is jealous for me, loves like a hurricane, I am a tree
Bending beneath the weight of His wind and mercy
When all of a sudden I am unaware of these afflictions
Eclipsed by glory and I realize just how beautiful You are
And how great Your affections are for me
And oh, how He loves us, oh
Oh, how He loves us, how He loves us all

My favorite part of this song is the lyric that says that He loves like a hurricane and I am the tree because it's something I can totally visualize. I love that it symbolizes how much bigger than us His love really is. I think it's so beautiful that this is how God loves us. Many of you grew up in families where you saw great, unconditional love. I never had that. Not a love like they talk about in this song – an overwhelming, overpowering love that doesn't go away. Up until I was an adult, the people in my life continually stopped loving me. I needed to grasp on to that love that was like a hurricane and only came from Jesus. This song reminds me that God is continually holding me and loving me and will never stop loving me. What a great feeling that is!

With joy,
Liz Paré





*THIS THURSDAY*
Nerf Tournament
Students going into grades 6-12 this Fall, join us for a Nerf Tournament on Thursday, July 27 from 6-9pm. Bring nerf blasters, darts, eye protection, and a barricade to shield you from flying foam (ex: laundry basket, pillow, blanket, etc.). We will meet at the Rosemount Community Center Gym, 13885 S Robert Trail. Cost is $5 to cover the rental space. Invite your friends! To RSVP, restorationcov.org/students and click "Signup here." RSVP today! Contact DerekWassell@restorationcov.org

Play & Pray
Looking to connect with other parents and kids this summer? Parents, bring your kids, your friends, and your friends' kids to Apple Grove Park (by the fire station at CR42 and Hayes) every other Wednesday at 9am. The remaining summer dates are August 9 & 23. The kids enjoy themselves at the park while the grown-ups talk about the things going on in their lives and share prayer requests. Play and Pray mornings are an easy way to be in community with each other during the summer months. Contact ChrystineVilhauer@restorationcov.org

Students Summer Nights
Next Date: August 9 at the Svaren's house in Apple Valley.
Students going into grades 6-12 this Fall, join us Wednesday nights this Summer from 6:30-8:30pm for outdoor and indoor activities, devotions and snacks, and relaxing around the bonfire. We will meet at different Restoration family homes. Students are encouraged to bring friends! For more information or if you would like to help in any way, Contact DerekWassell@restorationcov.org

Vacation Bible School (VBS)
We hope you'll invite your friends to join us this summer for SonSpark Labs, a week of laboratory adventures and fun! Save the date for VBS: August 14-18, 9-11:30am at the Ministry Center. Scientists of all ages will find their imaginations spark to life as they research answers to universal questions and explore scientific wonders. Kids will have a great time singing songs, creating crafts, playing games and participating in experiments and hands-on activities that help them learn that God's plan for everyone is Jesus! Register now at restorationcov.org/vbs

Outdoor Worship & Baptism Service
We'll have our annual outdoor worship service at Crystal Beach Park in Burnsville on Sunday, August 27 at 10am. We'll worship together, celebrate believer baptisms at the lake and then spend time in community over a picnic lunch. This is a great opportunity to invite someone to church in a beautiful setting outside in God's creation. Grilled meat, beverages, chips, condiments and dinnerware will be provided. Last names A-L, please bring a SIDE or SALAD to share; M-Z please bring a DESSERT to share. We recommend bringing lawn chairs for your comfort. Bring some games to play too! Note there will not be Restoration Kids that Sunday so kids can enjoy worship with their families. Questions? Please contact Matthew Goerdt at MatthewGoerdt@restorationcov.org

Believer Baptism
Did you know Believer Baptism is a picture of how Jesus has changed your life and a response to God's redeeming love for us? If God has been working in your life, have you considered being baptized? We will do baptisms at our outdoor worship service on Sunday, August 27. If you have any questions or would like to learn more, please contact Matthew Goerdt at the church office or through MatthewGoerdt@restorationcov.org





RESTORATION KIDS

Contact: ChrystineVilhauer@restorationcov.org

What We're Learning in July



Preschool

Kids Rock! But as parents, you already knew that, didn't you? Throughout the summer, our preschoolers will be introduced to people in the Bible who did amazing things while they were still kids. They rocked because they did what God wanted them to do, and our preschoolers can do that too.

In July, Daniel, Miriam, Josiah, a young boy and his lunch and Timothy will continue to help our preschoolers learn that they can do what God wants them to do. All summer long we're going to be making fun instruments while we celebrate that God made each one of us to do good works.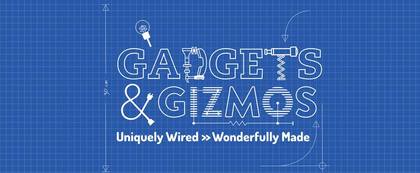 Elementary

Uniqueness is a reflection of the character of God. No one is like our God. And God created people in His image. Every single person on earth is unique. We have DNA, personalities, experiences, and relationships that make us different from each other. This makes us uniquely wired and wonderfully made.

Only Jesus could rescue us. Jesus, as the Son of God, was fully God and fully man. No one else before or since has been able to make that claim. Jesus was uniquely positioned to rescue us from the consequences of our sin. He alone could live the perfect life, die a human death, yet be raised to life again. And because of that, we can now experience a renewed relationship with God and live with Him forever.

This month, we take a closer look at the idea of uniqueness—discovering who God made you to be so you can make a difference.Our Memory Verse for July comes from Ephesians 2:10.We are God's creation. He created us to belong to Christ Jesus. Now we can do good works. Long ago God prepared these works for us to do. (NIrV) God has a plan for each of us. He invites us into the work He's been doing in the world since the beginning of time to bring people to Him. God made us to be part of that!





RESTORATION STUDENTS

Contact: DerekWassell@restorationcov.org

Summer Middle School Group
Upcoming Dates: 8/6, 8/20
Students going into grades 6-9 begin Sunday mornings in the worship service, and they are dismissed to the café for discussion and activities that complement the Sunday morning message. Contact: DerekWassell@restorationcov.org

Restoration Students Facebook Page
Did you know we have a Restoration Students Facebook page? Check it out and "Like" the page!




Sharing the News

Information from organizations and institutions in and around our community are offered as resources and not necessarily with the full endorsement of Restoration Covenant Church.
—
Night to Unite
Night to Unite 2017 is right around the corner (Tuesday, August 1) and it's never too early to start planning. It's a great way to connect with your neighbors and share the love of Jesus just by being in community with those around you. If hospitality is your gift, you might consider hosting a night to unite party or get together in your neighborhood. Most cities make it easy for you by posting all the necessary documents you might need to make your planning easier. Simply visit www.cityofapplevalley.org or your city's website for more information.
View past News & Notes by clicking HERE.