Weekly Announcements
September 20, 2017

"Martha, Martha," the Lord answered, "you are worried and upset about many things, but few things are needed—or indeed only one. Mary has chosen what is better, and it will not be taken away from her."
Luke 10:41-42 NIV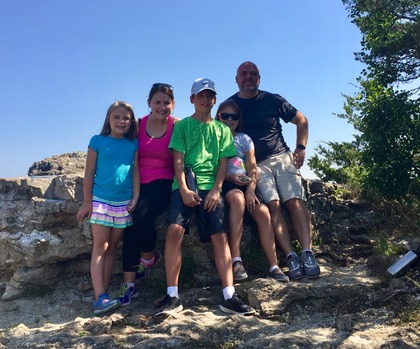 Through some difficult stuff in our early marriage and family life, we realized we were going to have to make big choices about how we lived our life. Were we going to let the urgencies of life consume our time, zap our energy and steal our joy? Or were we going to intentionally set up healthy rhythms to help us stay focused on what was most important? How would we maintain margin in our schedule so that when the urgent came, it didn't completely overwhelm us?

We started this journey by asking God to help us figure out the values we wanted our relationships and family to be based on. The big one for us was that we wanted time to intentionally and practically live out loving God and loving others (including each other and our kids). We didn't want it to happen only when it fit into our busy schedule, but to make it a top priority. To do so, we knew we'd need to be intentional about how we prioritized our relationship, our money, our resources, our time and energy. Here are a few of the practical ways we have tried to live this out:

1. Having daily 9pm dates. When we started this, we didn't have much money for regular dates but we wanted to invest in our relationship. So, we began to intentionally end our day together – sometimes we'd discuss the day or play a game, but usually we'd simply snuggle and watch TV. It may not be amazing or magical but it's helped us to feel connected to one another through the many seasons of life. We may leave a social event early or stop working even if there's a deadline to make time together a priority. It's also meant that even during seasons when our marriage has been hard, we've kept our 9pm time. As our kids get older and stay up later, it isn't always as easy but we have continued to prioritize this time by having the kids in bed or at least in their room reading by 9pm. It has become our favorite time of day!

2. Living within or under our means so that our things (home, cars, etc) do not define us. We wanted to be intentional about seeing the things we owned as tools to love others rather than just for our own benefit. At first living in a smaller home was simply what we could afford. However, over time, it's grown to be a very intentional decision to be content with what we have and to use our home to bless others. We make it a priority to regularly have neighbors, friends and family over for a meal. We've discovered another benefit to a smaller home with one bathroom: cleaning takes less time which means we have more time for those things we most value.

3. Keeping kid activities to one activity outside of things that can be done during school hours. At times this has been difficult, especially for our most social child. However, it has allowed us have a lot more family time. We prioritize nightly family dinners, have pizza and movie nights and go on simple but intentional vacations when we can. It has allowed to build into our kids' lives in fun ways. It's also helped our kids to get the rest they need so they can be their best self. As the kids get older, I'm sure we'll be tested more in this area but seeing the benefits to our family and our kids continually reminds us of its importance.

We're far from perfect and there are times when these areas are more difficult than others to live out. However, in general, making these intentional decisions have helped us choose the important over the urgent. These choices may not be the exact same as yours and that's obviously okay. We are all created and gifted uniquely, therefore how God uses us is also different. The key to living life focused on the important over the urgent, however, is asking God to help show you the areas in your life where you can make intentional changes to make it happen. I am confident that when you do, you will find life to be more peace and joy filled.

With joy,
Kara Rasmussen





*THIS SUNDAY*
Restoration Kids and Communion
This Sunday, communion will be at the end of the service and children will remain with their families for the entire worship service. Please note that we always use juice instead of wine so that all members of our community can participate in communion. Restoration does not have a policy to decide when a child is ready to partake of communion, rather we encourage parents to make that decision. If you would like help processing whether or not your child is ready for communion or you would like to start having conversations with your child about communion but are not sure how or where to start, contact Chrystine Vilhauer at kids@restorationcov.org

Join a Small Group
Are you looking for a way to get to know others and grow in your faith? Restoration Small Groups help us grow in our love for God and others within an authentic community of people. Though each group's format is different, all groups have a time of discussion and prayer. If you're interested in joining one of the small groups below or if you'd like to join a group but none of these work for you, please contact Kara at groups@restorationcov.org to learn more.

Married with Children Small Group – 5:30pm Sundays bi-weekly beginning September 24 at Youngberg's home in Farmington. Children welcome. Led by Nick and Andrea Youngberg.

Sunday Women's Small Group – 6:30pm Sundays bi-weekly beginning October 1 at host homes. Discussion of the sermon. Led by Kara Rasmussen.

All Stages Small Group – 6:30pm Wednesdays bi-weekly beginning October 4 at the Zaffke's home in Apple Valley. Discussion of the sermon. Children welcome. Led by Garrett and Amy Zaffke.

Thursday Women's Small Group – 7pm Thursdays beginning September 28 at Beshara's home in Apple Valley. Studying What we have in Christ. Led by Mary Beshara.

Men's Small Group – 7am Saturdays at the Ministry Center. Studying the book of Job. Led by Chad White.

Sip and Social Baby Shower
At Restoration we value living life in community and part of living in community includes celebrating major milestones with one another. We are excited for this baby boom we're having here at Restoration. To celebrate these new little ones and to simply gather as women of Restoration of all ages and life stages, we will be having a Sip & Social Baby Shower on September 30th from 1-3pm at the Ministry Center. It'll be a fun-filled afternoon of connection, cake & punch, games, a devotional and time of prayer. If you have have recently had a baby or will be soon, please come as our guest of honor. Each new mama will leave with one meaningful gift. If you would like to provide a gift, find out how you can help, have any questions or would like to RSVP, please contact KaraRasmussen@restorationcov.org

Covenant Pines MEA Retreat
Restoration Students, join us this MEA break for a retreat to Covenant Pines! This retreat is about creating an experience where students grow in their relationship with Jesus Christ. Students grades 6-8 will go from Wednesday, October 18 to Friday, October 20. Students grades 9-12 will go from Friday, October 20 to Sunday, October 22. The full cost is $149 for Junior High and $155 for Senior High, but you can sign up by October 1 for a $15 discount. Additional scholarships are available both from Covenant Pines and from Restoration, so please do not let cost be a reason not to go! Transportation and food are included. To sign up, go to restorationcov.org/students and click "Sign up here." You will create a Covenant Pines user account to register a student. Contact DerekWassell@restorationcov.org

*NEW*
Pumpkin Party
Join us for our popular, annual Pumpkin Party at the Ministry Center 6-7:30pm on Friday, October 27. Kids and parents work together to carve and decorate their pumpkins in interesting and unique ways. But this is not just a family event and is open to "kids" of all ages! We will have carving tools and craft supplies on hand so just bring your friends, your creativity and, of course, a pumpkin! Have fun and leave the clean-up to us. Snacks are provided so an RSVP will help us plan. Contact ChrystineVilhauer@restorationcov.org

Disciple Group Experience
Jesus recognized that people he encountered were at different stages in their faith; with each situation he invited and challenged them to the next level in their faith journey. If you are interested in learning to recognize where God is working around you and responding to that invitation, consider experiencing Disciple Groups at Restoration. The Disciple Group Experience is for people desiring to focus on their spiritual formation and spiritual multiplication. These groups of 3-8 men and women meet over a period of 10 months to grow in the way of Jesus (formation) as well as grow in the work of Jesus (multiplication). If you have questions, would like more information or want to sign up, contact Lezlie Steiner at 651-295-5700 or LezlieSteiner@restorationcov.org

Join the Students Team
Do you have a passion for working with students? Are you interested in serving Restoration through our Wednesday Night Student Groups? We would love to hear from you! The students team is looking for adult men and women who would like to get involved in being a part of our team. We welcome anyone who loves God and loves the idea of working with students. Contact Derek Wassell, Students Director, at DerekWassell@restorationcov.org

Baby Nelson
The Nelson family welcomed Willow Lynn into the world on Labor Day! She was 7lb 8oz, 20 inches long, and very healthy! A Meal Train site has been set-up for the Nelson's between Sept 20 and Oct 4. We welcome our church community to support and bless this family as they're welcoming baby Willow into their family. If you're interested in providing a meal, please sign-up through this link: meals for Nelsons





RESTORATION KIDS

Contact: ChrystineVilhauer@restorationcov.org

What We're Learning in September





Preschool

It's Super Kids month! All kids want to be Super Kids, and they can when they realize that God is always with them. Because God is with them, they can be brave. Because God is with them, they can be strong. Because God is with them, they can be courageous. Because God is with them, they can be wise.

We will start our Super Kids month with the story of Elijah and the fire. The story focus is "when God is with me, I can be brave." They will also meet one of the strongest women in the Bible, Esther. The story focus is "when God is with me, I can be strong." We're not talking about the normal super power strong, we're talking about the strength that only God can supply.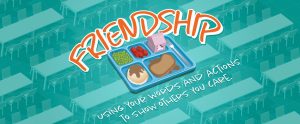 Elementary

God desires a relationship with us. That's why He created us in the first place. When we sinned and broke that relationship, God continued to pursue us. God sacrificed His only Son to make it possible for us to have a relationship with Him again.

Jesus demonstrated friendship in the most generous way possible. He showed us the greatest love when He laid down His life for His friends. He went to the cross, not on principle or for a cause, but because of love and wanting to be with us forever. Friendship is a reflection of the character of God.

Bottom Line: Friends encourage one another. Kids might not always know what to say or do when it comes to helping cheer up their friends. We pray they discover that they can encourage each other even if it simply means being a shoulder to lean on.





RESTORATION STUDENTS

Contact: DerekWassell@restorationcov.org

Restoration Students Wednesday Nights
Upcoming Dates: Sept 27 | Oct 4, 11, 25 | Nov 1, 8, 15, 29 | Dec 6, 13
Students in grades 6-12 are encouraged to join us at the Ministry Center (7707 147th St W, Apple Valley) from 6:30-8pm on Wednesday nights for a time of teaching, activities, and groups that focus on encountering Jesus and building meaningful relationships. If you have a Bible, bring it. Invite a friend!

Middle School Group
Upcoming Dates: Oct 1, 15 | Nov 5, 19 | Dec 3
Students in grades 6-8 begin Sunday mornings in the worship service. On the 1st and 3rd Sundays of the month, they are dismissed to the café for discussion and activities that complement the Sunday morning message.

Restoration Students Facebook Page
Did you know we have a Restoration Students Facebook page? Check it out and "Like" the page!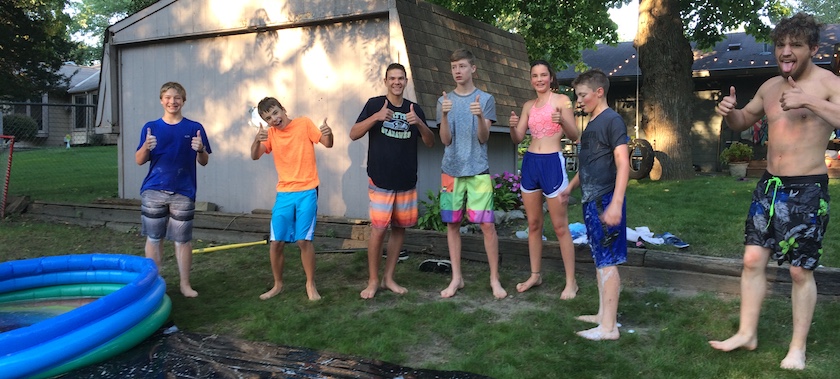 Sharing the News

Information from organizations and institutions in and around our community are offered as resources and not necessarily with the full endorsement of Restoration Covenant Church.
—
Mully
Focus on the Family is proud to sponsor the Mully movie, coming to select theaters nationwide Oct. 3, 4 & 5! This powerful new documentary tells the story of Charles Mully, a modern day hero in Kenya who responded to God's call and rescued thousands of orphans in his midst! We believe his story will inspire thousands to embrace the cause of orphans in the United States and around the world. One simple way you can make a difference in the lives of orphans is by pre-purchasing your Mully movie tickets online. Pre-purchase an online ticket and $15 per ticket will be donated to orphans! Here's the trailer.

View past News & Notes by clicking HERE.